Chickens
The Brunswick hens provide opportunities for children to learn about caring for animals and they produce lots of eggs that the chicken team sell on to help buy corn. The whole school community is involved in the hens' welfare, with parents helping to look after them at the weekends and during the school holidays.


We need your help!
We're looking for volunteers to make sure our hens have enough food and water during weekends and holidays. Volunteers are welcome to take the eggs home.
If you are willing to help please let us know which days you're free using the chicken diary. If you haven't used the diary before you'll need to sign up to join the chicken team.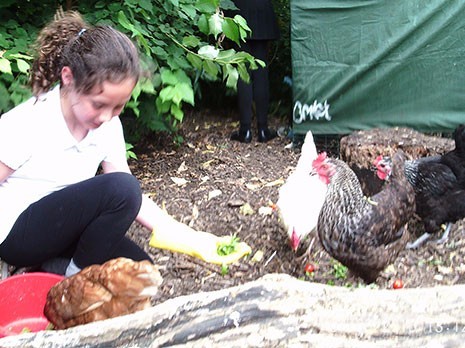 The chickens enjoy lots of fuss and treats at break times.

If you have any questions about the chickens please contact richardjames@brunswick.brighton-hove.sch.uk.