Welcome to Brunswick Primary School
It is with great pleasure that I warmly welcome you to Brunswick. This is a school where we very much demonstrate our rules of "Be Nice, Work Hard and Look After yourself" in all that we do and this ethos extends across all our community of pupils, staff and governors.
I have been proud to lead this school as an Interim Head teacher over the past year. It is a privilege to be able to work in this diverse, vibrant community, a community that puts learning, aspiration and relationships at the heart of what we do. Our children are ably educated by a dedicated and committed team of professionals who consistently deliver a creative, broad and balanced curriculum through which our children flourish.
We are a larger than average happy primary school that provides a warm and nurturing environment to support our learners of all abilities. We have our own breakfast and after school provision in the shape of Brunswick Buddies and also offer a variety of sporting and outdoor after school clubs. Additionally, when we are able to, we participate in all city –wide events including sport, Dance at the Dome, the Christmas concert and the Children's Parade. Combined, these opportunities are used to enrich the children's learning.
Our school grounds are extensive and this year have been enhanced due to the green fingered dedication of our children who are developing budding horticultural skills. When the children are not gardening then they are caring for our brood of chickens – Thunderbolt, Tess, Trace, Mr Henington and Fanta are possibly the most pampered animals in the county and possibly the world.
We recognise parents and carers as first and lifelong educators of their children and we know the vital part that they play in school life. Our parents have let us know that they feel welcome in school and we are proud of the strong relationships that we have maintained during this last year of distancing and Covid 19 closures. One of our strengths is in strong relationships that we have been able to further develop through our online platforms and communications that have supported good contact between parents and teachers.
I think that Brunswick is a wonderful school that fosters a purposeful and positive sense of community and I very much hope that you will feel the same.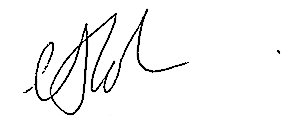 Alison Colbran Interim Headteacher