Native Tree Species Planted at Brunswick
In November, we received thirty native hedgerow saplings from the Woodland Trust. The species include: dog rose, hawthorn, hazel, crab apple, dogwood.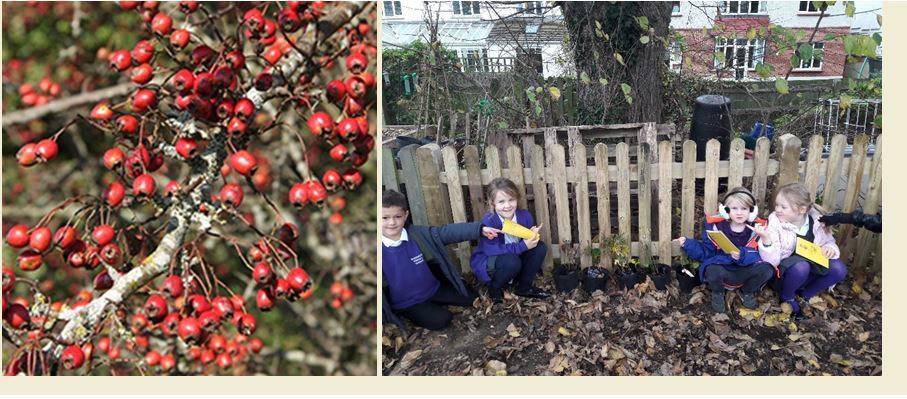 Green Team members and Year 3 children got their hands dirty as they helped to identify and plant the new saplings.
Once grown, the hedge will welcome in the wildlife. Mammals, insects and birds all love the shrubs in the new hedge. Hopefully, they will also help hedgehogs and dormice stay on the move.
The trees will make a natural screen between the sloped path and neighbouring houses to the North of the school. Keep an eye out for the young trees in the spring when they will come into leaf.