Year 2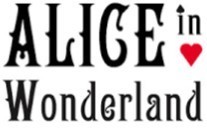 Year 2 saw a fantastic performance of Alice in Wonderland by M and M Productions

We wrote to persuade Sunny the Meerkat, from the book Meerkat Mail, to visit our school. This piece was written by Lily, a year 2 pupil. Will she persuade you to come to Brunswick Primary?
06.02.2018
I can write about real events - Lily Year2
Brunswick is a fun, joyful and exciting place to be and that it's one of a kind. The children are kind and playful. They love being silly and having fun. There are huge classrooms with lots of resources in them. In our classroom we have thirty or twenty nine children.
At lunchtime you can do some wonderful colouring and drawing in the Library. You can eat lots of healthy, delicious and tasty food. In guided reading you can choose from the yellow box, a choice of reading, handwriting and do a spelling activity. Hopefully, you can do wonderful reading, writing, maths and learn some art skills. You have lots of space to run around and play games on the field, play trail and playground, and you can even listen to music on Thursdays and Fridays.

Year 2 E Safety
Knowing about E Safety is so important for Year 2 children that we've added this section about what's good and bad about the internet and ways you can get yourself out of bad situations. The website we've chosen even has fun games you can play while learning E Safety. Most importantly, there's also a place which anyone can use to report if they feel uncomfortable or worried about someone they are chatting to online. Please click on the picture below to enter the website.