Disco (Years 1 to 6): Friday 19th October ***LAST FEW DAYS TO BUY TICKETS***
Disco (Years 1 to 6): Friday 19th October ***LAST FEW DAYS TO BUY TICKETS***
15 October 2018 (by Paul Cummins (paul.cummins))
Brunswick PTFA is pleased to announce that the popular school disco is back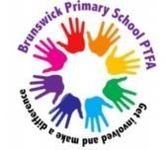 Brunswick PTFA is pleased to announce that the popular school disco is back
on next Friday – 19th October. Tickets are £5.00 each and are available to
buy online. Please use the link below
There will be three separate discos depending on the age of your child, so please make sure you buy
the right ticket.
Years 1 & 2: 4.30pm to 5.30pm
Years 3 & 4: 6.00pm to 7.00pm
Years 5 & 6: 7.30pm to 8.30pm
The discos are being held at St Luke's Church, Prestonville for the first time, space is limited and we
have fewer tickets available, so please buy your tickets as soon as possible.
We need lots of volunteers (at least 2 per class), so please let us know if you are able to help. In the
unfortunate event we do not have enough volunteers the event will have to be cancelled. You can
sign-up to help during the check-out process online.
Please note that this is a PTFA run event, run by parents for our children. The discos will not be
supervised by teachers from Brunswick Primary School.
Water or juice and a snack will be provided for every child. If you would like your child to eat or
drink something else please provide a snack for them to bring.
The discos were a great success last year but if you are not sure whether your child will like the noise
/ frenzy please do not buy them a ticket! There will be other years and they might enjoy it more as
they get older.
Please note that there will be absolutely no tickets available on the door, please buy your tickets in
advance.